Greg Barker steps down from his post amid David Cameron's ministerial reshuffle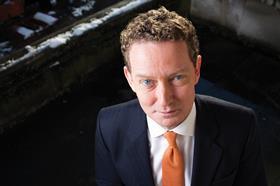 The minister responsible for launch and roll out of the Green Deal has stepped down in David Cameron's reshuffle and will leave parliament at the next election.
Energy and climate change minister Greg Barker was one of a host of ministers to either resign or lose their jobs over night as the prime minister shuffled his ministerial team.
Last night, he tweeted: "It has been a huge honour to serve in pioneering first Cameron govt, & great privilege to represent Bexhill and Battle."
Barker has been replaced by Amber Rudd, who has been appointed as parliamentary under secretary of state at the Department of Energy and Climate Change.
Barker, MP for Bexhill and Battle, was one of the Conservative's key modernising figures, and a leading 'Cameroon', who sought to refashion the party.
Barker was, famously, the minister who posed with David Cameron in the Arctic eight years ago, as part of the Tory leader's efforts to reposition the party on the climate change debate.
Barker launched the Green Deal in 2012 and has been responsible for its roll-out, but has been criticised for the slow take up of the flagship energy efficiency scheme.
Paul King, chief executive of the UK Green Building Council, said Barker had "provided unstinting support for climate and energy policy in a very difficult political and economic climate" and was "a tireless champion of energy efficiency".
He added: "He will leave a big gap in the Tory party - it's difficult not to fear for the future of blue-green politics."
The prime minister is set to announce further changes to government posts today.
For more on the government reshuffle, see here.