REAL accused of passing micro renewable customers' details to television production company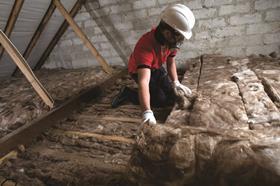 One of the firms set to monitor the standard of Green Deal work has become embroiled in a second row with a renewable installer after it co-operated with the makers of a planned
TV programme about cowboy builders.
The private body set up to monitor the installations of micro renewables, Renewable Energy Assurance Limited (REAL) - which has also been appointed to monitor Green Deal work – faces a complaint from an installer registered on its quality assurance scheme.
Crystal Windows and Doors has accused REAL of breaching data protection laws by passing on details of its members' customers to a TV production company, Ricochet.
REAL denies it gave contact details to Ricochet, although it admits forwarding an email from the production company to 30 customers with ongoing complaints against a single firm inJanuary.
The Information Commissioner's Office (ICO) has said it is "making enquiries into a complaint we have recently received from Crystal Windows and Doors Limited against Renewable Energy Assurance Limited."
John Oddi, managing director of Crystal Windows and Doors, alleged that REAL had "deceived" members by working with a TV production company, which he said was "unacceptable".
REAL did not respond specifically on this allegation but issued a statement denying "in the strongest terms" that it has ever had any commercial involvement with Ricochet Productions.
The complaint is not the first clash between the firms. REAL is facing a High Court action from Crystal Windows and Doors for "bias" and "unfairness" in a long running complaintinvestigation.
The firm has also asked the Office of Fair Trading to intervene in the dispute. REAL has said it will defend the court proceedings robustly.
REAL was appointed to its Green Deal role by a separate firm, Gemserv, which itself was appointed by the government as the official Green Deal Oversight Body. Gemserv is not a party to any of these disputes and has previously expressed confidence in REAL's ability to deliver its services to monitor the Green Deal.