Industry critical of 'damage' caused by failed short term retrofit scheme
Any replacement for the government's failed Green Homes Grant scheme must be long term for it to work, an industry expert has told ministers.
Speaking to Building UK Green Building Council (UKGBC) chief executive Julie Hirigoyen has said the government "shot itself in the foot" by only making the original scheme available to the end of 2022.
The comments came the day after business secretary Kwasi Kwarteng said that he was in talks with the chancellor on bringing back an "equivalent" plan.
Launched in September 2020, the programme gave users vouchers covering up to two thirds of the cost of energy saving improvements to their homes including insulation.
But the programme has been widely criticised for its chaotic implementation, poor administration and financial impact on many builders and installers.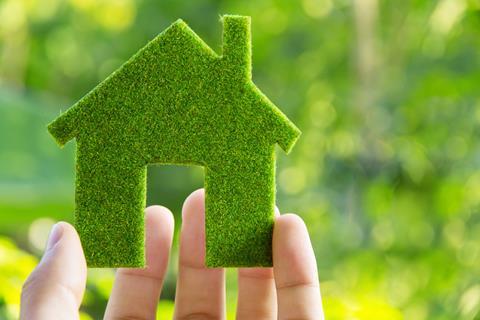 Kwarteng admitted the initial two-year programme was "problematic", with just £71m out of £1.5bn allocated for homeowners spent by January this year before it was scrapped in March.
Hirigoyen said one of the reasons the scheme had been a failure was because its short window had not incentivised installers to invest in the skills and accreditation schemes needed to carry out the work.
She said: "Industry needs clarity, it needs certainty and consistency on a long term basis.
"We've seen the damage caused by stop start policies or very short term knee jerk reactions to what are significant systemic risks."
She added that a "multitude of different levers" needed to be pulled at the same time to encourage people to decarbonise their homes, including tax incentives.
Last week, Federation of Master Builders chief executive Brian Berry said that the Green Homes Grant had been a disappointment to small firms because of its short duration and warned that builders would continue to be cautious about committing to retrofit work if the government "continues to pull the rug out from underneath this".
Any detail on a replacement to the scheme is likely to be included in the government's heat and building strategy, which will set out how the UK's 28 million homes and other buildings will be decarbonised.
But the plan, first promised in early 2021, has been delayed for more than six months, with media reports suggesting that a row had erupted within government over how parts of it will be funded.
Hirigoyen said while the government was grappling with other demands on the public purse including funding for social care, it could not "trade these off against one another".
"When we're looking at cost, we need to look at the cost of inaction, and huge insurance claims and costs further down the line that we're just storing up for ourselves," she said.
She added that the government could not afford to delay the strategy, pointing to a major new report by the UN's Intergovernmental Panel on Climate Change (IPCC) which she said "emphatically reinforces" the urgency of reducing emissions.
The report, which Boris Johnson called "sobering reading", warned that only immediate and drastic carbon reductions could avoid irreversible climate change.