Squire & Partners-designed scheme for Galliard Homes near Houses of Parliament wins planning permission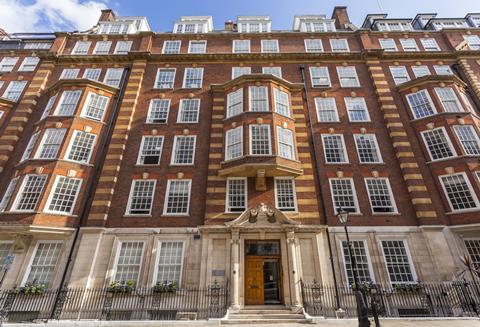 An office in block within walking distance of Downing Street and the Houses of Parliament is set to be turned into a series of luxury flats after the scheme was granted planning by Westminster council.
The former European Council for Foreign Relations building at 29-35 Old Queen Street is set to undergo a £100m renovation to turn it into 22 super-luxury apartments complete with rooftop gardens.
According to developer Galliard Homes, the project will emulate the One Hyde Park Scheme in Knightsbridge which earlier this month saw a 16,000 sq ft penthouse apartment break records when it sold for £140m.
The cheapest flat in the new scheme will cost £1.6m, while the most expensive has not yet been confirmed but is expected to run into "millions".
The apartments have been designed by Squire & Partners and are expected to be sold to Middle East, Asian and African buyers before the scheme has been completed.
Stephen Conway, chief executive of Galliard Homes said: "Our Squire & Partners project is the most luxurious residential development undertaken to date.
"Prime London residential values have overtaken commercial, and this means that the West End, Westminster and Whitehall is rapidly transforming from being dominated by offices into addresses associated with London's most luxurious new residences."
The development comes amid warnings from several landlords and developers that London's luxury property market is showing signs of cooling.
The Grosvenor Group has warned of a "bubble" in the market after selling off £240m of its London portfolio.
The company said that it "been concerned about the high level of residential prices for some time".
Earlier this month estate agent Savills reported that prices at the top end of the market were likely to rise by 3-4% in 2014 down from a previous rate of 8.9%.