Developer names Paul Huberman as new non-executive director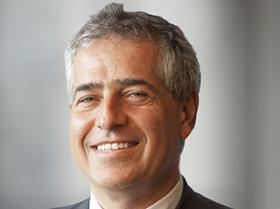 Galliard Homes has hired former Grantchester Holdings finance director Paul Huberman as a non-executive director to advise the company on its expansion plans.

Huberman, who is also a former finance director of Asda Property Holdings, will focus on corporate disciplines and structuring as part Galliard's plans to create a £1bn development pipeline following its November joint venture agreement with private investment company Cain Hoy.

Galliard chairman and chief executive Stephen Conway said: "With his corporate and financial expertise and his pedigree with major property companies, Paul Huberman's skills will assist Galliard Homes as it expands its operations and development pipeline over the next three years.
"We have had a very successful start to 2015 with over £1.2 billion of forward sales and 80% of our existing portfolio now forward sold."
Galliard said its £1bn expansion plans were in addition to 4,000 homes already under construction.