But government's claims spark row over effects of energy policy on prices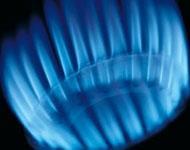 A government attempt to justify its green energy efficiency policies by providing evidence to show how they are driving down energy bills has back-fired after critics rounded on the claims.
The Department of Energy and Climate Change government released a report this week showing how government measures to improve energy efficiency, such as the flagship Green Deal retrofit programme, were helping to reduce the rise in gas and electricity bills.
According to the analysis, household bills are on average 5% lower than they would be without government action, and that by 2020 government would have cut 11%, or £166, off the average bill.
But the report sparked a row, with critics pointing out that the government's analysis contained assumptions that householders would invest in newer more energy efficient products, such as TVs and fridge freezers – and that if those assumptions are removed government's green policies could add nearly £300 to annual energy bills by 2020.
Shadow energy secretary Caroline Flint said ministers were "shamefully" attempting to "mask the real impact of its policies on families' energy bills" and called for the government to "overhaul the energy market and deliver fair prices for the public".
Sustainability expert David Strong said the government's analysis could be used by critics it undermine the commitment to energy efficiency and the debate was "unhelpful" to the industry as it helped prolong ongoing uncertainty over the government's commitment to green policies. "There is clearly a group of individuals who are not of the mind that energy efficiency improvements are worth doing," he said.
He added that it was difficult for firms to invest in the capacity to undertake energy projects "because of the dithering that is going on with energy policy".