But £16bn nuclear project still facing legal challenge from Ireland's National Trust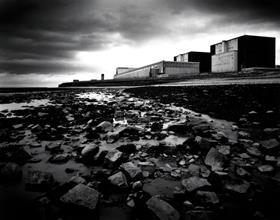 Greenpeace has dropped its legal challenge against EDF's plans to build the £16bn Hinkley Point C nuclear plant.
In May, the campaign group lodged an application for a judicial review of the government's decision to grant the plant planning permission, but this was dropped last week.
Greenpeace energy campaigner Emma Gibson said: "Our legal case was based on the fact the government should not have given planning consent for Hinkley C without first having a long-term plan for dealing with the radioactive waste.
"Material we've seen in the disclosure process suggests that, although it may strain credulity, the government's assertion that it will be able to find somewhere to put a waste dump in due course would be accepted by the court."
The government's plans for a long term storage solution for nuclear waste were dealt a blow in January after Cumbria council, the only local authorty that had volunteered to host a storage facility, voted not to proceed to the next stage of the selection process.
Since then the government has been putting together a revised plan to find a site for deep geological storage of nuclear waste.
EDF's plans are still subject to a legal challenge from An Taisce, Ireland's equivalent of the National Trust, which has argued Irish people should have been consulted on the plans because of the plant's proximity to Ireland.