Whitehall took seven months to address former HSE chair's review of building regulations
Dame Judith Hackitt has said crucial time has been lost to implement change because it took the government until December to respond to her review of building regulations.
Hackitt, who published her Independent Review of Building Regulations in May last year, said the delay had caused a "loss of momentum" in overhauling the regulatory framework.
Answering questions from the Housing, Communities and Local Government committee Hackitt (pictured) said while the extended wait for a response had delayed sector-wide progress, there were positive signs.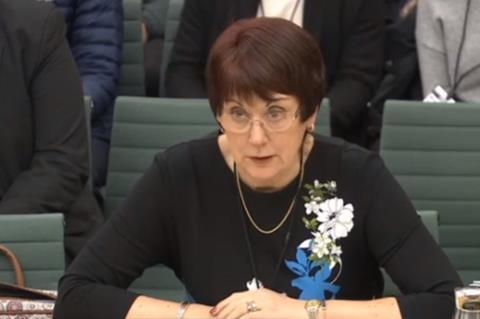 She said: "I am confident in the work that has been going on and that a lot of very good progress has been made. Pretty much everyone has said: 'You have captured what is wrong with our industry and our sector'.
"There are some who have players moving in the right direction and there are others who will wait until they are forced to."
Housing minister Kit Malthouse said the focus on remediating ACM cladding high-rise towers was partly to blame for the seven-month delay in the government's response which was made just before Christmas.
Addressing the same committee, he said: "Much of the capacity of the department was initially focused on the requirements of remediation in the aftermath of Grenfell.
"We were working to assess a very large number of buildings across the country."
He also said the need to look at the system as a whole, one of Hackitt's key recommendations, had slowed up the government's response.
Malthouse said: "We didn't want to pick off pieces of what is essentially an interlocking system that should be primarily focused on protecting the public.
"In order to instil that confidence, we did feel the need to take a bit of time to make sure we are getting that structure right."