GCS latest: Government's chief construction adviser hails industry's shift to BIM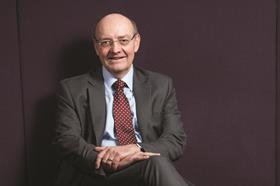 "The BIM revolution is becoming unstoppable", the government's chief construction adviser Peter Hansford has said.
Addressing the Government Construction Summit in London, Hansford said the Construction Leadership Council would publish progress reports against its 2025 industrial strategy targets annually from July 2015.
The industrial strategy contains targets themed around five key areas, BIM, innovation, skills, construction's image and sustainability.
He said the CLC is making "progress on all fronts" on the industrial strategy.
Hansford pledged that CLC will start a campaign to sign up more signatories to its payment charter soon and would publish this online.
Hansford admitted it was difficult to achieve consensus in the industry, saying it was "like herding squirrels as that's a bit more difficult than herding cats".