Scheme gets biggest investment yet of Get Britain Building scheme cash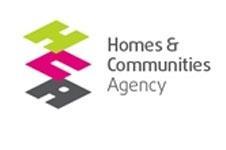 The stalled redevelopment of over 600 homes at Bristol Harbourside will get moving again following fresh funding from the Homes and Communities Agency.
The HCA has invested £12m, the biggest investment yet under its Get Britain Building programme, to get the construction of the first 200 homes underway.
The plans for the development also include a new hotel and 250,000ft2 of retail and office space.
Stuart Hatton, managing director of Umberslade, said: "This investment has played a significant part in helping unlock the continued development of what has been a huge success story for Bristol over the last 25 years.
"We see this as a vote of confidence in what we are working to achieve and we're focused on ensuring that this investment makes a positive difference to the city centre."
Bristol mayor George Ferguson also praised the scheme and said he was hoping to secure more funding under the Get Britain Building programme for other projects in the city.
The agreement will see developer Umberslade start work on the project in March.