Chief executive expects to tender for work by 2016 after Davies Commission backs expansion at site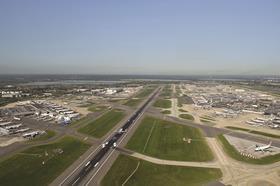 Heathrow has confirmed it will issue tenders for work as soon as this December on its proposed £18.6bn runway, following the endorsement of its proposals by the Davies Commission.
In a meeting of business leaders organised by London First, Heathrow Airport chief executive John Holland-Kaye said the airport will have a conference with its supply chain in September this year and will look to issue tenders this December, or in January 2016.
Holland-Kaye's comments come despite the government not yet having made a decision on the location of a new runway.
It is understood that Heathrow is looking to appoint a programme manager to lead delivery of a third runway.
The decision comes after the Davies Commission recommended a new runway at the airport to ease constraints on air capacity in the south-east of England.
Holland-Kaye was speaking at the meeting to encourage the business community to urge the government to make a swift decision on where a runway should be built, with the Davies Commission not ruling out expansion at Gatwick.
He said there was a "huge prize for the supply chain" in reference to the £18.6bn it will cost to build the runway.
The Heathrow chief executive also called for an early vote in parliament and for ministers to make a decision on where to build the runway by September.
In a Q&A session at the event, Holland-Kaye said: "What we are looking for is an early decision and an early vote in parliament […] sometime around September would be key."
Prime minister David Cameron has promised to make a decision on whether to go ahead with the Davies Commission's recommendation of Heathrow expansion before the end of the year. He pledged in 2008 to block expansion of Heathrow "no ifs, no buts".
Holland-Kaye added that Heathrow would be looking to get "shovels in the ground by 2020" and said the runway should be completed by 2025.
However, head of secretariat at the Airports Commission, Philip Graham, who also attended the meeting, said he was "more pessimistic" and gave a target of 2026 for completion.
Holland-Kaye said expansion at the airport could "create the world's most modern, efficient and best connected hub airport at the heart of an integrated transport system".
He also praised companies that supported Heathrow's bid for expansion, including contractor Mace, which was "clear from the outset that expanding Heathrow would have the greatest impact on boosting economic growth".