Fitrm reaches deal to purchase West End site for £42m for new mixed-use scheme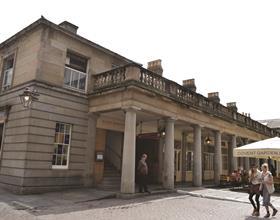 Helical Bar has announced plans to develop an 80,000 ft² mixed-use scheme at Drury Lane in the West End.
The company has reached agreement to purchase the site at 26-35 Drury Lane & 8-12 Dryden Street for £42m on condition the new scheme is awarded planning permission. An application is expected to be submitted in September.
Located between Drury Lane and Dryden Street, the 0.5 acre site currently comprises circa 65,000 ft² of office and retail space. The proposed plans will involve a full redevelopment of the existing buildings, to create a residential led scheme comprising 70 residential apartments, as well as retail and restaurant space, and improved public realm.
The value of Helical's property portfolio broke through the £1bn barrier last year.
Oliver Rippier, development executive at Helical Bar, said: "The scheme will be an important addition to the rapidly evolving Covent Garden area and complement our other central London projects such as Barts Square, EC1 and The Bower, EC1."