Firm forecasts its massive regeneration scheme will complete by the end of 2019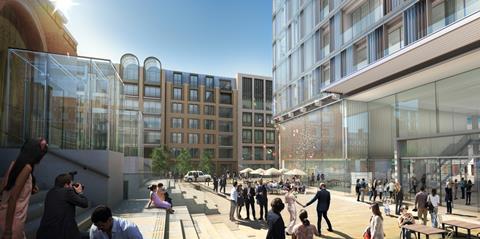 Developer Helical Bar is set to start work on its £150m regeneration scheme in Hammersmith in the second half of 2015.
In a statement to the City this morning the developer confirmed that its King Street scheme, which is being developed in partner with developer Grainger, would start on site in 2015 and was due to complete by the end of 2019.
The mixed-use development will include 196 apartments, a three screen cinema, retail space, restaurant and café space and replacement offices for the local council.
The plans were granted planning permission in November 2013.