Developer plans to refurb and extend Charterhouse building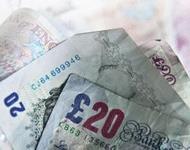 Helical Bar has purchased a building in London's historic Charterhouse area, with plans for a major refurbishment and extension scheme.
The 34,000 sq ft building at 23-28 Charterhouse Square in Farringdon will be refurbished and extended to around 42,000 sq ft.
Royal Bank of Scotland, the current tenant, is due to vacate the property at the end of this year, making way for Helical to start work with a view to completing the scheme in the first quarter 2017.
Gerald Kaye, director of Helical Bar, said: "This is another attractive refurbishment opportunity in the exciting EC1 area adjacent to the Farringdon East Crossrail Station and overlooking Charterhouse Square.
"We are very pleased to have secured this opportunity, which complements our activities at nearby Barts Square, and which plays strongly to Helical's development skills."
Charlie Hobson, master of Charterhouse said: "Charterhouse is delighted to be working with Helical Bar and the refurbishment of this building will improve the area around Charterhouse Square for the benefit of our "Revealing the Charterhouse" project."