Firm blames covid for Starfish liquidation
Sheffield contractor and developer Henry Boot has put a social housebuilder it bought last year into liquidation.
The firm took a majority stake in Derby firm Starfish Commercial last August for a nominal sum.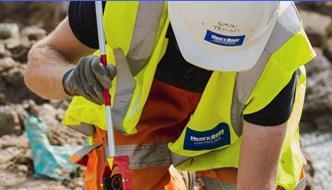 But the firm has been put into creditors' voluntary liquidation after Henry Boot said it had struggled to recover from the covid-19 pandemic.
Henry Boot said: "Whilst we have been encouraged by recent increases in activity within our construction division, which is now at over 90% of pre-covid-19 levels, unfortunately, we have not seen the same level of recovery in Starfish.
"Furthermore, there is no visibility as to when it might reach a sustainable level.
"These factors have led us to make the difficult decision of placing Starfish into creditors' voluntary liquidation.
Founded 11 years ago by chief executive Martin Gerrelli, Starfish's activities included building homes for local authorities and housing associations.
It also built sustainable homes through its Hilbre Homes joint venture with Magenta Living.
Henry Boot said at the time of acquisition that it would invest in and support Starfish "to enable it to continue providing its current order book and to grow its business with a future pipeline of opportunities".
But it warned in its half-year results last month that a reduction in the amount of affordable housing work because of the pandemic meant Starfish had not been "performing to a level of our initial expectations".
This led to an impairment review which resulted in Boot paying a £1.8m goodwill impairment, which it said in its results had offset a number of other savings made during the lockdown such as furloughing staff, reducing bonuses and cutting board members' salaries by 20%.
Boot posted revenue of £109m in its results, down from £189m the year before, though it insisted in its update this morning announcing the liquidation of Starfish that it would have a minimal impact on its "strong financial position" and expectations for the current financial year.
It added that a further £200,000 goodwill impairment would occur in the second half of the financial year.
The firm said that affordable housing was still a "market of interest" but it will now be pursued by its construction business, while the wider Henry Boot group will continue to focus on residential, industrial and logistics and urban development projects.