Margins fall to 18% at country's second biggest housebuilder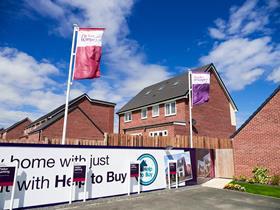 Margins at Taylor Wimpey were hit in the first six months of the year by the increased cost of building homes, the firm said today.
Operating margins were down to 18% from 20% for the same period last year. Full year operating margins in 2018 were 22%.
The housebuilder said the cost of building homes had gone up 6% during the period and added that sales in the South-east had "remained generally more challenging, particularly at higher price points".
But it added: "Whilst there remains a high degree of uncertainty regarding the UK's exit from the EU, we have not seen any meaningful change in customer confidence or sentiment in 2019 to date."
In the six months to June, the country's second biggest housebuilder said pre-tax profit was flat at £300m on turnover of £1.73bn, up 1%.
The firm said it completed 6,541 homes in the first six months, up by just 44 on last time.