Client says it will reprocure withdrawn asset support contracts in the New Year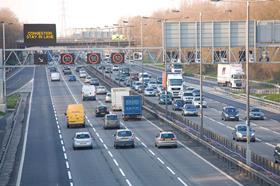 The Highways Agency has discontinued two major contractor tenders for asset support contracts.
The contracts, covering highways in the client's designated areas four and 12, covering the South-east and Yorkshire respectively, will be retendered in the first quarter of 2015.
The Highways Agency said the move was made so that it can "give further consideration to what the successful contractor will be required to deliver under the terms of the contract".
A Highways Agency spokesperson added: "The Agency is committed to ensuring that any contract we award is able to deliver against the backdrop of significant investment in England's strategic road network.
"The decision to discontinue the existing procurement and issue a revised Invitation to tender has not been taken lightly; Asset Support Contracts are a key part of the Agency's ability to successfully deliver its objectives.
"The Agency has decided to discontinue the procurement following stage 1 finance evaluation due to concern arising from elements of the pricing of the bids that in the view of the Agency will not support the delivery of the contract over the next five years.
"By deciding to return to ITT it will give all tenderers and the Agency the opportunity to align both contract documents and return tenders to meet the challenge of successfully delivering the future needs of the Agency and the successful delivery of maintenance and improvements required between now and 2020."