Client's chief executive will step down after seven years in charge this summer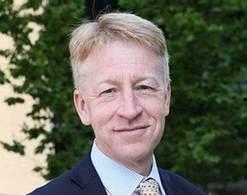 Highways Agency chief executive Graham Dalton has announced he will step down this summer after seven years in charge of the infrastructure client.
The government is transforming the Highways Agency into a government-owned company in April that will be renamed Highways England.
Dalton said: "It has been a privilege to lead the Highways Agency through such an exciting time. I am leaving the business in good shape with a great team of people and an unprecedented 5 year fixed investment plan.
"Highways England, which will come into being in April following Royal Assent of the government's Infrastructure Bill, will need a chief executive who can commit to delivering the first roads investment strategy which runs to 2020. I will work with chairman Colin Matthews to ensure an orderly handover to my successor in the summer."
Highways Agency chairman Colin Matthews said: "Graham has led the Highways Agency to the point where we can confidently confront the fresh opportunities and challenges in the government's road investment strategy.
"I thank him warmly for all he has achieved during his successful tenure as chief executive."