The eight-lot deal will cover works in the east of England
Highways England has launched a £340m framework for construction works required to maintain, repair and renew roads in the east of England.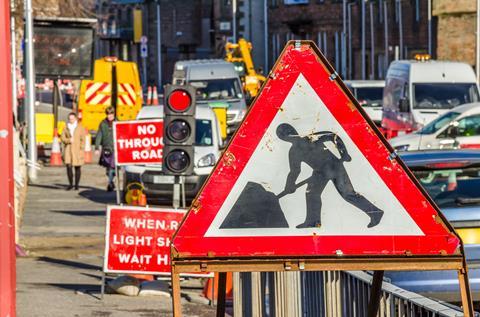 The construction works framework (CWF) will be made up of several contractors from different specialist areas who will be required work together to deliver network improvement and maintenance schemes within the east region, which includes the counties of Bedfordshire, Hertfordshire, Cambridgeshire, Essex, Norfolk and Suffolk.
A contractor may bid for and be appointed to up to three lots.
The CWF will be made up of eight lots, which cover works including road lighting and electrical, general civils, technology and road marking.
Highways England said it may also use the framework to deliver works in any other operational area as a contingent measure.
The framework is set to run for 54 months which includes a six-month mobilisation period.
Interested firms have until 4 March to express their interest in the job.
Construction Works Framework
Lot #4 - Road Lighting and Electrical
The lot will cover works including:
— road lighting,
— illuminated signs and other highway electrical equipment,
— welfare facilities
Lot #5 - General Civils, Drainage and Geotechnical
The lot will cover works including:
— foundations and piling,
— retaining walls,
— demolition and earthworks
Lot #6 - Technology
The lot will cover works including:
— construction of highway technology works including the supply and installation of specialist technology equipment,
— installation, removal and commissioning of traffic signal equipment, safety cameras and CCTV equipment,
— deliver incident response
Lot #7 - Landscape and Ecology
The lot will cover works including:
— turfing,
— planting,
— watering
Lot #8 - Road Markings and Road Studs
The lot will cover works including:
— highway road markings,
— road studs,
— installation and removal of temporary road markings and road studs,
— anti-skid systems
Lot #9 - Road Restraint Systems and Fencing
The lot will cover works including:
— installation and removal of highway fencing and environmental barrier,
— temporary works,
— installation and removal of road restraint systems for both vehicles and pedestrians
Lot #11 - Temporary Traffic Management
The lot will cover works including:
— mobilisation,
— early contractor involvement,
— design installation, maintenance and removal of temporary traffic management, as well as safety barrier, speed enforcement and CCTV systems
Lot #13 - Structures, Structural Services and Expansion Joints
The lot will cover works including:
— installation of, and repair works to, highway structures waterproofing systems,
— repair of concrete on highway structures including structural concrete works,
— bridge repair and strengthening works (structural and non-structural)