Employee ownership association of EDF warns risks of construction are 'too great'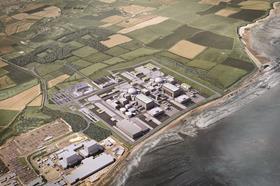 EDF staff have warned their employer's plans to build the £18bn Hinkley Point C nuclear power plant in Somerset could put the company's future at risk.
EDF Actionnariat salarié (EAS, translated as EDF Employee Ownership), which owns a 1.7% stake in the French energy giant, said the "financial risks" of the power plant are "too great" and could "threaten the survival of EDF".
The shareholder association also said it asked EDF earlier this year to abandon its involvement in the project.
In a statement (translated), it said: "The employee shareholders of EDF are concerned about the impact of the British nuclear project Hinkley Point.
"EDF Employee Ownership, which earlier this year had a 1.72% stake in the energy company, asked the group to abandon the project; the financial risks are too great and could threaten the survival of EDF."
Hinkley Point C is seen as a key project to help the government meet its carbon emissions target, with the Department for Energy and Climate Change (DECC) claiming the plant will provide low carbon electricity to six million homes.
The news comes after City broker Investec Securities advised investors to sell their shares in EDF last month, saying it has "long-term concerns" over the financial impact of Hinkley Point C to the French firm.