Swiss building materials giant says it wants to renegotiate merger terms with French rival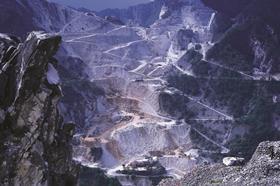 The proposed mega-merger between building materials giants Holcim and Lafarge has been thrown into doubt, after Holcim rejected the current terms.
In a statement Switzerland-based Holcim - which includes UK arm Aggregate Industries - said it wants to renegotiate the terms of the merger "around the exchange ratio and governance issues".
The merger had been billed as a merger of equals, with a one-to-one share exchange ratio initially proposed, but Holcim now wants a greater share of the combined firm.
Lafarge said in a separate statement it is willing to consider revising the share-exchange ratio but not other aspects of the deal, indicating it is willing to discuss at least a partial renegotiation with Holcim.
Bruno Lafont, chief executive of Lafarge, had been picked to lead the combined group.