Dublin-based CRH acquires raft of assets from Lafarge and Holcim in £4.9bn deal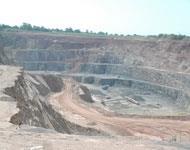 Dublin-based materials giant CRH has acquired a raft of assets from Lafarge and Holcim, clearing the way for the latter two firms to merge.
The FTSE 100-listed building products group has acquired a series of assets, including the 6,600-strong Lafarge Tarmac business in the UK, in a deal worth £4.9bn.
Other assets acquired include production sites in 11 countries, including Brazil, the Philippines and Canada. The deal increases CRH's capacity by more than a third.
Lafarge and Holcim packaged up the assets for sale to appease competition regulators ahead of their planned merger.