Energy company appoints new operations director for second nuclear power plant in Anglesey, Wales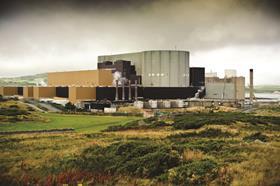 Horizon Nuclear Power has appointed Greg Evans as operations director for its planned second nuclear power plant in Anglesey, Wales.
The Wylfa Newydd power plant, previously called Wylfa B, forms part of the Horizon nuclear project, which also includes plans for another nuclear site in Oldbury-on-Severn in Gloucestershire, with initial site work expected to begin this year and construction to start in 2018.
Evans joins from Centrica Energy where he was director of nuclear and renewables for five years before becoming director of operational support. He was previously site director at the existing Wylfa power plant on the island.
In his new role, Evans will take responsibility for developing Horizon's operational capability, helping prepare the organisation for electricity generation in the first half of the 2020s.
Speaking about his appointment, he said: "Wylfa Newydd is crucial for the UK's energy future and I'm delighted to be joining the team delivering it.
"I'm also proud to be part of a project that continues the long tradition of nuclear power on Anglesey and will be a significant contributor to its economic and social life for decades to come."
Alan Raymant, chief operating officer at Horizon Nuclear Power, said: "Greg is a highly experienced and well-respected nuclear operations leader and we are delighted to have him on board.
"He brings with him a wealth of knowledge and of managing large-scale energy projects and it's a great time for Greg to join as we continue to grow as a company and increase our operational capabilities."