Carl Devlin will join the infrastructure client as programme director for its Wylfa Newydd nuclear power plant in Wales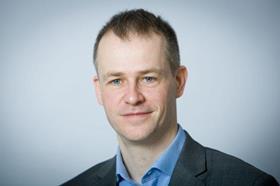 Horizon Nuclear Power has appointed Tube upgrade boss Carl Devlin as programme director for its planned power plant in Anglesey, Wales.
Devlin (pictured) will be responsible for developing and constructing the Wylfa Newydd nuclear power station, with the site development, power station design, programme management office and major permissions teams reporting to him.
A civil engineer by trade, Devlin has experience in leading major infrastructure projects, and has held executive positions at London Underground, Capita, Laing O'Rourke, BAA (Terminal 5) and Bechtel.
He was most recently mega engineering programme director for Transport for London, responsible for the upgrades to 40% of the overall London Underground network.
Devlin said: "I'm delighted to be joining Horizon at this time. The company's development of Wylfa Newydd on Anglesey means it's one of the most exciting projects currently underway in the UK.
"There's been great progress made to date but there are still many challenges ahead and I look forward to using my industry experience to lead the programme department in ensuring the successful development of the project."
Horizon has also appointed Sue Stockton as human resources director.
Alan Raymant, chief operating officer at Horizon, said: "Both Carl and Sue bring enormous experience and expertise to Horizon that will be instrumental in moving the business forward.
"They will help ensure we develop the Wylfa Newydd project on time and on budget and recruit and manage the right talent to enable us to do that."