Consultant wins programme development role with PwC for four Underground lines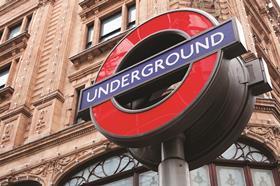 CH2M has won a major programme development role on Transport for London's £18bn investment programme, the transport body has confirmed.
The consortium will take a lead role in the planning and organisation of upgrades to Bakerloo, Central, Piccadilly and Waterloo & City lines, which will include new signalling and track improvements.
In a statement, Michael Flynn, programme director at London Underground, said: "CH2M has been awarded the partner contract for the New Tube for London programme, with PwC as subcontractor.
"Their role will be to support us with cost efficiencies, the early integration of the project and prepare us for taking the New Tube for London forward from its feasibility phase."
CH2M and PwC's contract will run until 2017.
Building understands that rival consultant Aecom was also bidding for the role.