Deal will run for four years
Dozens of firms including AHMM, Turner & Townsend and McBains have been appointed to a £120m framework for consultants run by Fusion21.
The group has announced the names of 112 companies which have won spots on 12 lots of work over a four year period.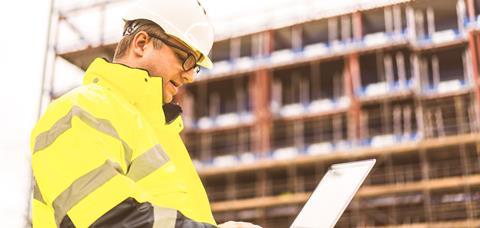 The framework, which is the fifth version of the deal, covers a broad spectrum of consultancy services, from multidisciplinary to surveying, stock monitoring and appraisal, architectural; environmental, engineering and project management.
New lots for the latest version of the deal include Building Information Modelling, fit-out consultancy, FM consultancy and zero carbon and sustainability.
Fusion21 said the framework covers the whole of the UK with the initiative expected to be used on more than 100 projects every year of its running.
The winners:
Aegis Property Consultancy Limited
AEW Architects & Designers Ltd
Ainsley Gommon Architects Ltd
Alan Baxter Ltd
Alan Johnston Partnership Limited
Align Property Partners Ltd
Allford Hall Monaghan Morris Ltd
Anderton Gables Ltd
Arcadis LLP
Arcus Consulting LLP
Atkins Ltd
Avison Young (UK) Limited
Baily Garner LLP
Baker Mallett LLP
Banks Long & Co Limited
Bernard Taylor Partnership Ltd
Best Practice Group plc
BIM Academy (Enterprises) Limited
BIMBox Associates Limited
Bowker Sadler Partnership Limited T/A Bowker Sadler Architecture
BPTW LLP
Bruton Knowles LLP
Buro Happold Engineers Limited
Butler & Young Services Ltd T/A Butler & Young Associates
Buttress Architects Ltd
Byrne Looby Partners (UK) Ltd
calfordseaden LLP
Capital Property & Construction Consultants Ltd
Carter Jonas LLP
CBRE Limited
Civic Engineers Ltd
Clague LLP
Concertus Design & Property Consultants Ltd
Couch Perry & Wilkes LLP
Curtins Consulting Limited
Cushman & Wakefield Debenham Tie Leung Limited
Daniel Connal LLP
David Miles & Partners Limited
Davies Maguire Limited
ECD Architects Ltd
ECS Consultants Limited
Ellis Williams Architects Limited
Enzen Global Limited
EP Building Services Ltd
Eric Wright FM Ltd
Faithorn Farrell Timms LLP
Feilden Clegg Bradley Studios LLP
Frankham Consultancy Group Limited
Fraser Brown MacKenna Ltd
GEP Environmental Limited
Glancy Nicholls Architects Ltd
Halsall Lloyd LLP
Heyne Tillett Steel Ltd
Ingleton Wood LLP
Jennings Design Associates Ltd
JNP Group Consulting Engineers Ltd T/A JNP Group
Keegans Ltd
Keelagher Okey Associates Ltd
Kier Business Services Limited
Larch Consulting Limited
MacConvilles Ltd
Malcolm Hollis LLP
Mason Clark Associates Ltd
Max Fordham LLP
McAndrew Martin Ltd
McBains Ltd
Michael Dyson Associates Ltd
Montagu Evans LLP
Moore MacDonald & Partners Ltd
Mott MacDonald Limited
NORR Consultants Limited
NPS Property Consultants Limited
Oberlanders Architects LLP
Oxhey Hall Consulting Ltd
Paddock Johnson Partnership Limited
Pellings LLP
Pennington Choices Limited
Pick Everard
PML (Programme Management) Limited
Poole Dick Associates Limited
Pozzoni Architecture Ltd
Price & Myers LLP
Prosurv Consult Limited
Pulse Consult LTD
Purcell Architecture Limited
Quattro Design Architects Ltd
Quod Limited
Rand Associates Consultancy Services Limited
Rapleys LLP
Ridge and Partners LLP
RPP Limited T/A Rex Procter and Partners
RPS Consulting Services Ltd
SDA Consulting LLP
Services Design Solution Ltd
Shape Consulting Engineers Ltd
Space Solutions (Scotland) Limited
Steven A Hunt & Associates Limited
Tetra Tech Limited
The Fulker Consultancy Ltd
Triangle Architects Ltd
Troup Bywaters + Anders Ltd
Turner & Townsend Project Management Limited
TWC Consulting [Sustainable Property Consultants] Ltd
TYPSA Limited
Waldeck Consulting Limited
Wardell Armstrong LLP
Warmworks Scotland LLP
Watts Group Limited
Whiteley Eaves Limited
Will Rudd Davidson (Edinburgh) Ltd
Will Rudd Davidson (Glasgow) Ltd
WT Partnership Limited
The full lot structure:
Lot 1 Project Management and Multidisciplinary Consultancy Services and Lead Consultant
Lot 2 Stock Monitoring & Appraisal
Lot 3 Building Information Modelling - NEW
Lot 4 Architectural
Lot 5 Fit Out Consultancy - NEW
Lot 6 Heritage and Conservation
Lot 7 Structural and Civil Engineering
Lot 8 Building Engineering Services
Lot 9 Facilities Management Consultancy - NEW
Lot 10 Principal Designer
Lot 11 Zero Carbon and Sustainability - NEW
Lot 12 Valuations