RICS data shows early signs of market recovery driven by easier credit conditions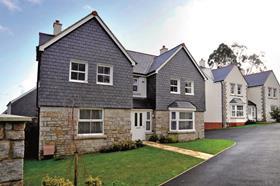 The number of homes sold in the UK reached a three-year high in the first three months of 2013, data from the Royal Institution of Chartered Surveyors shows.
In the three months to the end of March, surveyors reported selling an average of 17.4 homes each, the highest number the RICS' monthly housing market survey has recorded since March 2010.
Surveyors responding to the survey were upbeat about the market's prospects with the net balance of surveyors saying they expected price rises in the next 12 months edging up from 25% to 26%.
Peter Bolton King, global residential director at RICS, said the results were "encouraging" but that the economy was still in the "very early" stages of recovery.
He said: "A buoyant, healthy property market is central to economic recovery …Thanks to initiatives such as Funding for Lending, mortgages are becoming more accessible to buyers, which is gently easing the pressure on the market and freeing up stagnant chains."
The survey showed that surveyors in the West Midlands had experienced the biggest uplift in sales during March with surveyors reporting an average of over 20 sales each. While surveyors in both London and the South East regions reported an average level of sales below 15 each.
The survey also found a net balance of 19% of surveyors expected there to be further rise in sales over the coming three months.
Surveyors responding to the survey also reported very little movement in prices during March, with only a net balance of -1% saying prices had fallen, much lower than the -7%.