Customer enquiries also flat but forward sales beyond this year up 10%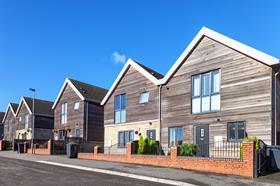 Persimmon has revealed that house sales stalled in Q3 but said it is now fully sold up for the current year.
The housebuilder revealed the details in a trading update covering 1 July to 7 November. Total sales rate per site since reporting its half year results have been in line with the prior year, which was 14% ahead of 2015 due to strong sales following the 2016 EU Referendum.
Enquiries received from customers have also been flat despite its total sales outlet numbers being 10% lower over the autumn period.
But it revealed it is now fully sold up for the current year and has £909m of forward sales reserved beyond 2017, up 10% from £829m on the same point last year. It also said customer activity is resilient with mortgage approvals being 8% ahead of last year.
Persimmon opened 95 new sales outlets during the first half of the year and has launched an additional 61 through the second half so far. It added management has made "good progress with construction on new sites", and anticipates opening 45 additional sales outlets during the remainder of 2017.
The firm added it is planning to open a new regional operating business near Ipswich on 2 January 2018, bringing the number of house building businesses in the group to 30.
In a statement, Persimmon said: "At this point in the cycle we remain focused on disciplined investment in high quality new land to support the delivery of superior returns and cash generation over the longer term."