Report comes after more consumer complaints about new-build quality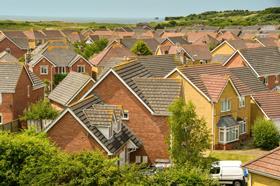 A cross-party group of parliamentarians has set out proposals for a New Homes Ombudsman to help provide better redress for dissatisfied homebuyers.
In its report, published today, the All-Party Parliamentary Group for Excellence in the Built Environment called on government to make it mandatory for all housebuilders to belong to an independent ombudsman scheme.
The report, Better Redress for Homebuyers, said the New Homes Ombudsman should be independent, free to consumers and provide a quick resolution to disputes.
The report also recommended government, warranty providers, housebuilders and consumer groups work together to draw up a code of practice which would be used by the ombudsman to adjudicate on disputes.
In April, it was revealed that residents were set to be vacated from a Coventry block of flats built by Persimmon while work was undertaken to shore up the building and Bovis Homes was forced to defend itself as claims regarding the poor quality of its homes surfaced once again.
To reduce consumer confusion and help ensure consumer complaints are dealt with efficiently, the report recommended a single portal for ombudsman services across the entire residential sector, which would cover the conduct of estate agents through to social housing.
Within this service, there would be either a number of specialist ombudsmen or specialist divisions. One of these would cover new homes, with this being the aspect our report is concentrating on, with a view to establishing the case for a New Homes Ombudsman.
The report proposed all disputes taken to the New Homes Ombudsman should be noted in an annual report. Funding for the scheme would be paid for by a levy on housebuilders, with larger companies paying proportionately more.