Metropolitan becomes first association since Budget to issue bond for new housebuilding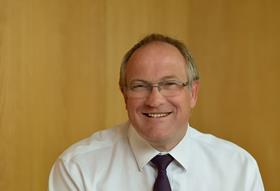 Metropolitan has issued a £250m bond to develop 3,300 new homes by 2019.
The bond is the first issued by a housing association since March, and was launched through the subsidiary Metropolitan Funding plc, which is rated AA- by Standard & Poor's. The firm said that £100m of the bond, which was placed at a coupon of 4.125% with a 30-year maturity, was retained.
The organisation's business plan included raising money in the capital markets this financial year. The bond is significant because it is the first since the government announced the planned reduction in rents housing associations can charge, which has raised fears about the appetite for lending to associations on the financial markets.
The bond comes at the end of a three-year turnaround plan for the organisation, which has left it with a record £60.5m net surplus.
Brian Johnson, Metropolitan chief executive, said: "This debut bond is a huge milestone for us. The culmination of a three-year turnaround programme, it means that our development programme is secure and we can now deliver more much-needed homes at a time of chronic shortage.
"We were the first borrower out there in the post-Budget environment and are pleased with what we were able to achieve in terms of margin and overall price. The feedback on Metropolitan from investors was very good – the feeling was that we have a really good story to tell."
Metropolitan owns and manages more than 38,000 homes across London, the East of England and the East Midlands, and will use the money raised to support the organisation's development plan to build 3,300 new homes by 2019.
Day One of the Ecobuild 2016 event will be all about housebuilding and will feature guest speakers and exhibitors from housing specialists. Click here for the latest conference programme, and to register FREE to attend.