Housing association giant reduces development spend in "cautious approach"

Clarion's surplus has fallen 45% due to the failure of a contractor, refinancing costs and a cyber-attack, it has announced.
The housing association giant, in a quarterly trading update today, said its pre-tax surplus for the 2022/23 financial year was £101m, down from £186m the previous year.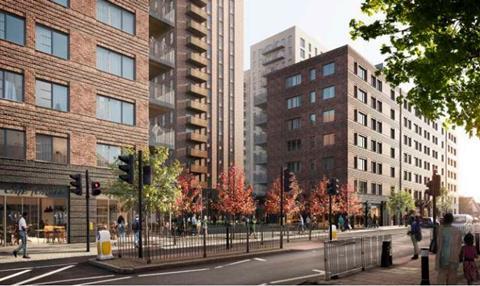 The 125,000-home provider said it had faced a one-off interest charge of £45m as part of a debt restructuring, lost £24m in impairment costs due to 'contractor failure', while last summer's cyber-attack, which forced its IT network offline, cost it £17m. Work on Clarion's 152-home, 17-storey Boatyard development in Bristol was delayed last summer following the collapse of offsite contractor Mid Group.
The firm's turnover remained broadly stable at just over £1bn.
Clarion completed 2,032 homes in the year to 2022/23, down from its record 2,276 reported the previous year.
It cut its investment in new homes from £583m to £456.8m year-on-year as it adopted a "more cautious approach in recognition of challenging market conditions". Sales income from market sale and shared ownership fell from £307.4m to £219.6m year-on-year.
>>See also: Can HAs again keep development going as the rest of the market slows?
Clarion, which was last year criticised over standards in some of its homes, increased its annual spend on existing properties by 8%, from £136m to £148m.
The Housing Ombudsman last year found two cases of severe maladministration against Clarion and housing secretary Michael Gove called for it to improve.