Stuart Andrew says decision-making process taking 'ridiculous amount of time'
The housing minister has admitted council planning departments are facing resourcing difficulties but pledged to tackle the issue and 'free up planners to be planners'.
Stuart Andrew, speaking at a Building Garden Communities event earlier this week, said he has heard the question of whether planners have the resources to deliver initiatives such as garden communities "a lot" since becoming housing minister in February.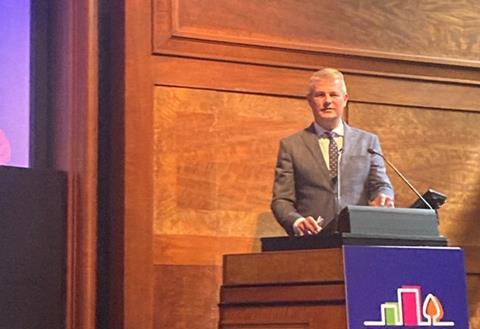 Andrew said: "I recognise there are constraints and there are difficulties. It's taking a ridiculous amount of time to develop a local plan, we want to make it simpler, so those can be done in 30 months rather than in years.
"The second thing is we've got a skills strategy that we are starting within the [levelling up, housing and communities] department to look at and identify the issues that exist within local planning authorities."
See also>> Is working from home driving a planning system crisis?
See also>> Is the planning system on the brink of collapse?
The government is also looking to increase planning fees by more than a third for major applications and a quarter for minor applications to try and put more money into the system.
He added: "There will be things in the [levelling up] bill to increase planning fees, so there will be more money, but I recognize that this is an issue at the end of the day. We want to free up planners to be planners."
Official figures released in December showed the speed of decision-making by councils hitting its lowest point for five years in the third quarter of last year, while a number of housebuilders have cited planning delays as holding back expansion plans.