Analysis by the Construction Products Association deepens concern over delivery of homes
Housebuilding activity has slumped by 85% during lockdown, according to provisional analysis by the Construction Products Association.
The estimate by the CPA's economics director Noble Francis shows the impact of the lockdown goes significantly beyond even the three-quarters of housebuilding construction sites so far reported to have closed.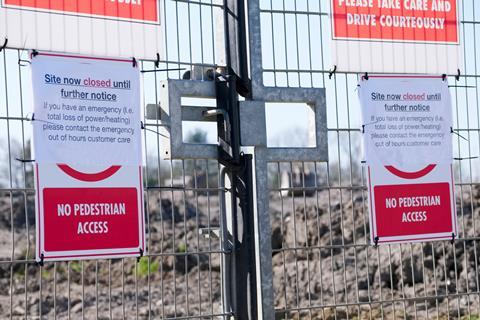 Building's sister title Housing Today in April revealed figures from construction data firm Barbour ABI showing that 72% of housebuilding sites had shut during lockdown.
However, the CPA's even gloomier estimate that activity has fallen by 85% is the first to include the impact of likely lower productivity even on those sites that have remained open.
The comments by Francis follow the release yesterday of the latest CIPS purchasing managers index which found workload declined at the fastest ever recorded rate in April. Surveyor Naismiths described the figures as "especially cataclysmic".
Francis said housebuilding had been the worst affected sector. He said: "Our own analysis shows around 60% of construction output in Great Britain has been lost during the current social distancing restrictions" but that this rose to "85% of housebuilding" output.
He added: "Even where activity is occurring, social distancing measures to ensure safety on site mean productivity has fallen 30-50%, depending on the development. This means construction activity takes longer and costs more."
But he said that the recent slew of announcements from major housebuilders that they were returning to site meant activity was not likely to sink any further. He said: "Even with this rise in activity in May, productivity will be down as a result of the social distancing restrictions. Housebuilders will also be very cautious about starting new developments given uncertain demand."
The news is likely to mean the impact of the lockdown on the government's ambition to raise housing completions to 300,000 per year is even more severely impacted.