Ban is not expected to apply to existing buildings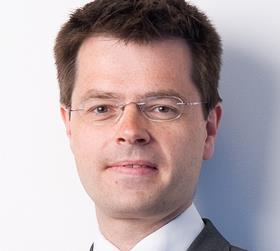 Housing secretary James Brokenshire is set to announce a ban on combustible cladding
Speaking at the Conservative party conference today, Brokenshire (pictured) will say he is outlawing the use of combustible cladding is to be banned on all new residential buildings above 18 metres, as well as schools, care homes, student accommodation and hospitals.
In his keynote address to conference, Brokenshire will say: "My work with Grenfell United and the wider community has been hugely helpful in keeping this issue right at the top of the Government's agenda.
"And that is why today I can confirm that I will change the building regulations to ban the use of combustible cladding for all high-rise residential buildings, hospitals, care homes and student accommodation.
"And bring about a change in culture on building safety."
The ban is not expected to be applied to buildings where materials have already been fitted.
Last month it was revealed that a majority of responses to the government consultation on banning the use of combustible cladding on high-rise buildings had backed the move.
The consultation was launched after Dame Hackitt's Independent Review of Building Regulations and Fire Safety fell short of proposing a ban on the use of combustible cladding.
Hackitt's review and the subsequent consultation were in response to last year's Grenfell Tower fire tragedy, which claimed 72 lives.
Combustible cladding has been blamed for the rapid way fire spread at Grenfell.