October's Markit/CIPS figures show weakest growth rate in five months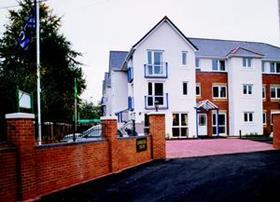 Weakness in the housing market has seen growth in construction activity slow to its lowest rate in five months, figures reveal.
The latest Markit/CIPS UK Construction Purchasing Manager's Index, which measures the rate of increase or decrease in the activity of purchasing managers, registered a score of 61.4 in October – the lowest since May and down from 64.2 in September and 64.0 in August.
However, the score is still well above the 50 mark indicating continued growth.
The survey found that expansion in housing activity in October was the weakest it has been for 12 months, with respondents saying less favourable market conditions had led developers to put planned new schemes on hold.
Civil engineering work also saw a softening of growth in October, with activity the lowest of all the sectors monitored by the survey.
The survey also found the increase in incoming work across all sectors was the weakest it has been since May, with the survey finding "anecdotal evidence" that although there was strong demand for new construction projects clients were delaying signing contracts amid a slowdown in growth across the UK economy.
The survey found purchasing activity also slowed, although respondents still reported stock shortages and widespread delays in the receipt of construction materials, with subcontractor availability and performance also deteriorating.
Despite these concerns staffing levels continued to increase sharply in October because of a strong pipeline of existing projects, though the pace of job creation slowed.
It also found that 55% of respondents expected a rise in output over the next 12 months while only 9% forecast a reduction.
Tim Moore, senior economist at Markit, said: "October's survey provides the first indication that the chill winds blowing across the UK housing market have started to weigh on the booming residential building sector."
He said "tighter mortgage lending conditions" and "uncertainty about demand" for housing were behind the slowdown in housing market activity.
Simon Rawlinson, head of strategic research at EC Harris, said: "Monthly fluctuations in data are always difficult to interpret so it is important not to read too much into the weaker data.
"However Markit's analysis of the potential impact of growing caution amongst clients is an important sign for the industry - suggesting that even the housebuilding industry is not immune from growing uncertainty in the wider economy."