Transactions could be boosted by up to 5% by the Autumn Statement changes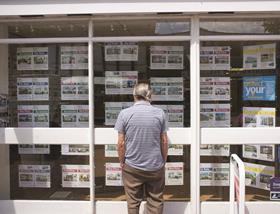 Surveyors have predicted that George Osborne's reform of stamp duty will boost house purchases by up to 5%, despite signs of a slowdown in the market last month.
The latest RICS residential market survey for November, released today, shows estate agents expect a sales boost of 2-5% as a result of the chancellor of the exchequer's stamp duty reforms, which mean the tax will be based on the actual value of the property rather than whether it falls into a band or 'slab'. However, predictions are more muted in the capital that the reform will have such a big impact.
The reforms were introduced in the wake of the month that saw house price growth fall to its slowest pace since May 2013. A net balance of 13% of surveyors reported rising rather than falling homes prices. This represented the sixth consecutive month that house price growth slowed.
The same survey showed that the number of houses for sale per branch fell back to its second lowest reading (56). In addition, 15% more surveyors reported a decline rather than an increase in new buyer enquiries.
Across the UK, price growth was strongest in Scotland and the south west, which both recorded a net balance of 37%, and weakest in the north of England and London.
RICS said it was clear from member comments that uncertainty surrounding the outcome of the forthcoming general election is giving potential purchasers with a reason to sit on their hands with new buyer enquiries having declined for five months on the trot..
In the rental market meanwhile, tenant demand was steady in November, but landlord instructions declined for the eighth successive month and member' forecasts for rent over the next 12 months now stand at 2%.
Commenting on the survey findings, RICS chief economist Simon Rubinsohn said: "The stamp duty reform could reverse the softer trend in buyer enquiries that has been visible in recent months but a critical issue in terms of how it plays out with prices is whether it also encourages more vendors to consider putting their properties back onto the market.
"The expectation from members that transactions could increase by up to 5% over the next year on the back of this measure suggests that there is a belief that supply will indeed respond to the tax change. This is all the more important given that the latest RICS data suggests that the average level of inventory on surveyors' books is close to a historic low."