Latest data shows social housing jumped by 91% in 2019/20
Overall housing starts by Homes England were the highest on record before the covid-19 outbreak struck, according to new figures.
The data shows a significant jump for housing provided by the public body in the 12 months before the crisis.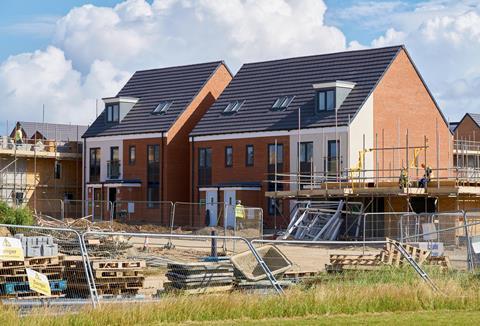 While lockdown stalled most sites in April, completions were still the highest for the last five years and homes for social rent went up 91% compared to 2018/19.
Close to 2,400 social rented homes started in the year before the pandemic began, compared to 1,255 in 2018/19.
Homes England credited the reintroduction of grant funding for social housing by the government in July 2018 for the rise, which was accompanied by an increase in the overall share of affordable housing being built.
Three quarters of starts were for affordable homes, up from two thirds in the previous 12 months. Meanwhile, housing built for sale at market rates fell 21% in the same period.
With nearly 48,000 new Homes England homes started between 1 April 2019 and 31 March 2020, up from 46,000 in the preceding year, it was the highest overall number of starts since official records were first published in 2009-10.
Housing output nosedived by 60% in April during lockdown, by far the fastest fall on record.
The sector rallied in May with an increase of 8.2% compared to April, leading the recovery of the wider construction industry, though it was still nearly 40% lower than before the pandemic in February.
Interim chair of Homes England Sion Dudley said: "We don't know the precise impact of the lockdown on completions last year but we do know covid-19 is having a major impact on the housing sector and the wider economy in the current year. So it has been really encouraging to see work on site starting to pick up again."