Sir Henry Bellingham says organisation has "an absolute absence of strong leadership at the upper level"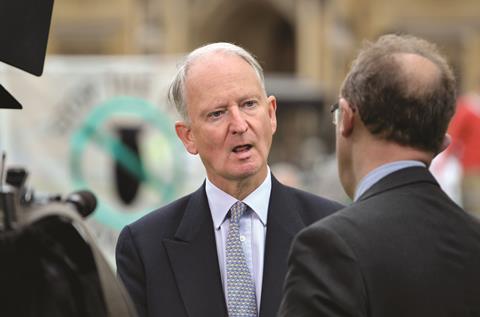 Plans by the Construction Industry Training Board (CITB) to move its headquarters from its Bircham Newton base have again been trashed by the local MP.
Sir Henry Bellingham, who secured debate time in Westminster Hall this week to discuss the proposed move, described plans to leave the Norfolk facility as "ill-thought-out and illogical".
The Tory MP for North West Norfolk said a move would destroy staff morale and result in a "complete meltdown" at the organisation.
He said: "I would suggest if they carry on like this there will be MPs saying this organisation is not fit for purpose, doesn't deserve a levy and actually deserves to shut down completely."
"If they carry on like this, there will be MPs saying the organisation does not deserve a levy"

Henry Bellingham, MP
Earlier this year, the CITB said it would get rid of more than 800 staff – around 60% of those who work for the group – over the next three years as part of a major restructuring initiative called Vision 2020.
This will see it move out of its historic Bircham Newton home, where close to 600 people work, by January 2020, with the group beginning the search for a new head office location in Peterborough.
Bellingham said that while he understood the decision to create a streamlined headquarters he did not understand arguments that it could not be located in Bircham Newton.
"Another case was put forward by the middle management and unions for keeping the headquarters at Bircham," he said. "I support that case 100% because I just feel at this particular juncture to move from headquarters which you own and recently spent a great deal of money on absolutely makes no sense."
Bellingham also said the consultation regarding the proposed move had been "extremely badly handled".
He said: "I believe that they have let the staff down on this in many, many ways. Had there been a better consultation carried out, the current situation, which sees really, really poor staff morale, might well have been averted.
"For example, at the start of the consultation process incorrect letters were sent to a number of employees that have led to a huge amount of stress and confusion, which I certainly think could have been avoided.
"What they've done so far is collapse staff morale. I think this is an organisation with an absolute absence of strong leadership at the upper level."
Bellingham said the CITB would be much better placed if it put off the decision to move for three or four years.
CITB chief executive Sarah Beale has previously said the group uses only around one-quarter of the 390-acre site in Norfolk for training, adding that the remainder could be sold off for housing or commercial use.
The organisation will announce later this year who has taken over the contract to look after its back-office functions such as HR and finance, and it has begun the sell-off of its training facilities, which includes sites in Birmingham, Glasgow and Erith in south-east London. Its plant skills card scheme is already up for sale.