Beth West joins from Thames Tideway Tunnel 'super sewer' project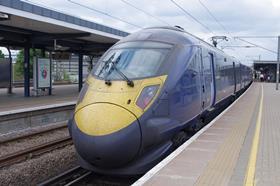 The company set up to develop the new high-speed rail to Birmingham and the north of England has appointed Beth West as its new commercial director.
West was the former head of commercial at the Thames Tideway Tunnel 'super sewer' project.
At HS2 she will be responsible for overseeing contracts and ensuring that the project is delivered on time and on budget.
She will also be charged with developing an approach to land and property issues and develop the firm's strategy towards the modelling and analysis for the development of the HS2 hybrid bill, which is due to be submitted to parliament at the end of 2013.
She will manage a team of 45 staff, but this is expected to expand over time as the project increases in scale.
West also previously worked for Transport for London and its infrastructure maintenance arm Tube Lines.