Five legal challenges to high-speed line will be heard together in High Court in December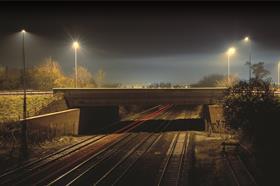 Five separate legal challenges to the government's decision to go ahead with the high-speed rail line to Birmingham and the north of England will be heard together in the High Court in December.
Five separate requests for judicial reviews have been lodged by organisations challenging the government's decision to press ahead with the high-speed 2 line, with all five cases to be heard together over a seven-day period in the High Court of Justice, Queen's Bench Division, in the Administrative Court, starting on December 3.
One of the judicial review requests has come from 51M, a group of 15 largely rural councils, which oppose the project on five grounds which, they claim, meant the decision to approve the project was flawed, leading to "major and serious errors of law".
Conservative leader of Buckinghamshire County Council Martin Tett, chairman of 51m, said: "The decision is good not just for the people we represent in 15 local authority areas but for hard-pressed taxpayers across the entire country.
"The hearing in December will give us the chance to show exactly why we believe the decision to proceed with HS2 is unlawful.
"We took the decision to go down the legal route with great reluctance but we still feel the Government left us with no alternative."
The 51M group also includes the London Borough of Camden, which has cross-party support for an action that is largely focused on the impact the project will have on residents around Euston station and the wider borough.
Two separate challenges have also be launched by a campaign group called HS2 Alliance, which comprises over 70 local interest groups, with one application arguing that the government failed to honour its environmental obligations, under European law, and the other focusing on the lack of proper consultation and the failure to properly consider alternative routes.
A further legal challenge has been lodged by Heathrow Hub Ltd, a company established to develop proposals for a transport interchange connecting HS2 with Heathrow, Crossrail, the M25 and Eurostar. The company is challenging the decision on the proposed route and is seeking support for an alternative route, which includes diverting the line via Heathrow.
A further legal challenge has been launched by Aylesbury Park Golf Club, part of which will be lost to the proposed line.