Winning firms will showcase their ideas to investors and supply chain
HS2 has launched a call-to-arms for smaller firms with ideas on how to speed up building work on the £100bn railway using digital technology.
It is the second round of recruitment of SMEs and tech start-ups for the railway's Innovation Accelerator programme, following a first phase in June which received over 100 applications.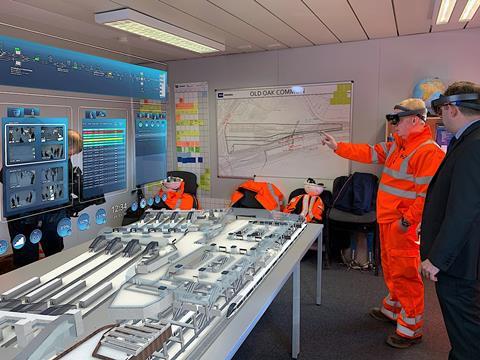 Five winning firms will join the winners of the first tranche to propose innovations to speed up the project, which could include 3D printed concrete and using automated drones to assist with the planting of seven million trees along the line's route between London and Birmingham.
Applicants will also be asked for ideas on how passengers can best spend their time at stations while waiting for their train.
HS2 head of innovation Howard Mitchell said the programme's first recruitment phase "beat all [of] our expectations" adding: "The level of interest underlines the opportunity that HS2 offers to some of the most innovative and dynamic young firms in the country."
Winning firms will be provided with commercial and technical support, as well as rent-free working space in Birmingham to develop their proposals.
After six months, the firms will showcase their ideas to industry investors and thousands of suppliers in HS2's supply chain.
Applications opened yesterday (17 August), with firms having a month to apply.
The first HS2 trains are due to run in 2028.