Railway has set contractors carbon reduction targets
HS2 has becomes the first UK transport sector client to achieve a major global carbon management standard.
The railway has been awarded the PAS 2080 global accreditation, recognising its plans to reduce carbon throughout the project.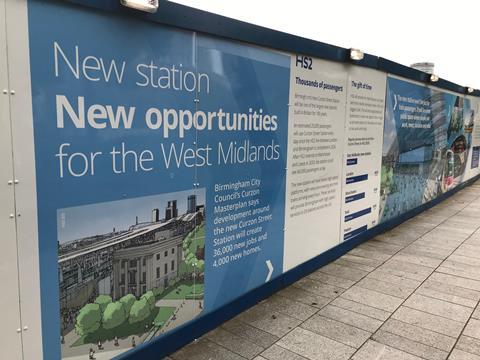 PAS 2080 is a global specification for managing whole-life carbon in infrastructure.
Developed by the Construction Leadership Council's green construction board with the British Standards Institute, it provides a consistent framework for evaluating and managing carbon across the whole infrastructure value chain.
HS2 has set a 50% carbon reduction target on assets such as tunnels, viaducts and cuttings, along with stations and railway system, to encourage the supply chain to innovate to reduce carbon.
Designers have achieved a 27% reduction in the structural steel required to build the roof of Old Oak Common station. This is the equivalent to a 2,700 tonne reduction in carbon and a cost saving of £7m.
HS2 is also cutting emissions by transporting materials by rail, with 15,000 freight trains set to move 10 million tonnes of aggregate for HS2 over the next decade.
Interested in Net Zero?
On the 18 and 19 November Building and Housing Today will host a live event, Net Zero Live.
Just some of the topics that will be discussed through the two-day programme are delivering net zero from construction techniques through to operational use, designing for embodied carbon from material specification through to repair and maintenance and what clients want from costs to impacts and understanding planners' agendas.
Highlights include three live panel discussions and the exclusive release of the first three parts of Building Boardroom's nine-part report on net zero, which includes insight from six leading clients.
For more information and to register click here.