Government-owned firm made £1.76m of unauthorised payments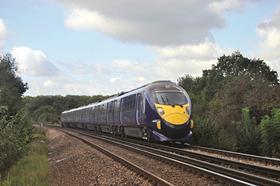 Nearly £2m of unauthorised redundancy payments made by HS2 during 2016-17 have been slammed as "a shocking waste of taxpayers' money" by the Public Accounts Committee.
The £1.76m of payments to staff were made through compulsory and voluntary redundancy schemes offered at enhanced terms well in excess of those authorised by the Department for Transport.
The report from the Public Accounts Committee said, it was "unacceptable that High Speed 2 Limited ran compulsory and voluntary redundancy schemes which were notauthorised and resulted in an irrecoverable loss of £1.76m of taxpayers' money."
HS2 committed to paying a total of £2.76 million in redundancy payments to 94 individuals. In comparison, statutory redundancy terms would have resulted in payments to the same individuals worth a total of only £1m.
The report also said the committee was concerned that there appeared to be a culture within HS2 of failing to provide full and accurate information to those responsible for holding it to account.
It said: "The National Audit Office (NAO) found that the former chief executive of HS2 Ltd, Simon Kirby, had been sent an email by the Department on 14 April 2016 expressly disallowing the enhanced redundancy terms proposed by the company. This email was not shared with anyone else in the company, allowing incorrect information to be circulated."
But in a statement issued at the time of the hearing Kirby, who now works for Rolls Royce, said he had not approved the payments and denied any wrongdoing.
HS2 finance boss Steve Allen departed the organisation in October after the investigation by the NAO confirmed unauthorised redundancy payments had been made.
An HS2 spokesperson: "As our new CEO Mark Thurston said when he appeared at the Public Accounts Committee earlier this autumn, HS2 takes its responsibility for spending taxpayers' money extremely seriously so when we get things wrong we will hold our hands up.
"The NAO report is clear that we did not have the approvals we needed to proceed with these redundancy payments and, therefore, that was a serious error. We are now implementing all of the NAO's recommendations in full and Mark and the HS2 executive team will ensure this doesn't happen again.
"HS2 is on track and has achieved a lot in its short lifespan. It has been able to do so because of our ability to have the right people in the right jobs at the right time. But while that was the reason for these payments it is clear that we got the process wrong and we are now putting the right systems in place to make sure that does not happen again."
Work on HS2, the high speed railway that will link London, Birmingham, the East Midlands, Leeds and Manchester, began this year, with the first services planned for 2026.