HSE begins consultation on overhaul of CDM regulations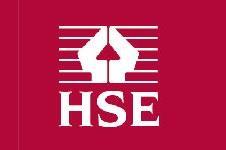 The Health and Safety Executive (HSE) has unveiled proposals for the overhaul of health and safety regulations relating to the construction industry.
Under the proposals the existing Construction (Design and Management) (CDM) Regulations 2007 would be replaced with a streamlined suite of regulations.
The HSE indicated its intention to overhaul CDM regulations after an independent review of health and safety legislation by Professor Löfsted in 2011, which recommended getting rid of 50% of health and safety laws within three years.
Today's proposals include making the CDM regulations easier to understand, replacing the role of CDM co-ordinator with the principal designer and laying out more prescriptive obligations for individual and corporate competence.
The proposals can be found in full here and are open to consultation from today until 6 June.
David Lambert, health and safety expert panel chair at the Institution of Civil Engineers, said: "The launch of this long awaited consultation, albeit for a shorter duration than we would have liked, is welcome and ICE will be engaging closely with its members and the HSE to ensure its response reflects the concerns of civil engineers and ensure the final regulations are effective and workable.
"The main issues continue to surround the transformation to a Principle Designer - which has implications for relationships on construction projects - and how competence will be addressed.
"I encourage members to contribute to the consultation and also share views with ICE to help inform its response."