Firm forms limited liability partnership and expands board as Bernard Hunt steps down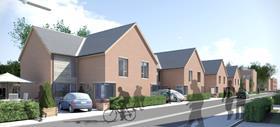 HTA founder Bernard Hunt is to retire as the architect practice restructures to become a limited liability partnership, the firm announced today.
Hunt will continue to work for the practice in a consultancy role as well as pursuing other ventures independently. Hunt founded the practice in 1969 with partner John Thompson.
Following his departure the practice's board has created a new limited liability partnership to take forward the business, called HTA Design LLP. HTA has been structured as a limited company since 1998.
The firm's nine remaining board member have become partners and four heads of department have been promoted to partner status.
HTA is famous for its work on Lee View House in London and Oakridge Village in Basingstoke. More recently it has also worked on the regeneration of South Acton for Countryside Properties and the zero carbon exemplar project at Hanham Hall with Barratt Developments. Hunt said: "It is a pleasure to leave the future of HTA in the hands of such a talented team and I wish it every success for the future."
Ben Derbyshire, who will remain managing partner of HTA, said the firm was parting company with Bernard on "the best of terms" and he looked "forward to working with him on selected projects in the future".
He added: "The succession team have been working for 18 months on a new structure and we are already very impressed and excited by the potential afforded by the creation of a talented group of new partners."
The firm said the change in company structure reflected the practice's multidisciplinary design and placemaking focus.
The four new partners are:
Lucy Smith - head of graphics
Rory Bergin - head of sustainability
Riette Oosthuizen - head of planning
Simon Toplis – head of architecture and IT