Engineering consultant posts full-year financial results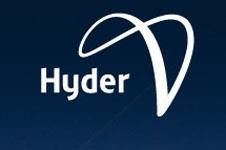 Hyder has posted profit and revenue growth in its full-year financial results to 31 March 2013.
The listed engineering consultant posted revenue up 8% to £298.1m, up from £277.3m the previous year.
Operating profit rose 9% to £18.6m, up from £17.1m, while re-tax profit grew 7% to £18.8m, from £17.6m.
The firm was boosted by growth in Asia-Pacific, the Middle East and the UK, with only the broader European business contracting.
Hyder also posted a record order book of £413m, up from £363m the previous year.
Sir Alan Thomas, chairman, said: "In the Middle East we have a strong order book and a substantial pipeline of opportunities; our UK business is growing. In Australia, whilst the market has moderated, we are broadly based and not dependent on any one sector.
"Our net cash position is strong, and Hyder's record order book attests to the value of our international market coverage and client relationships. The group outlook for the year remains unchanged."