Restructuring of Asian business cost the firm £1.3m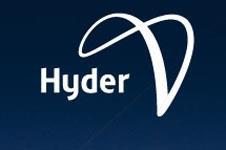 Engineer Hyder Consulting will write down the value of its Asian business by £3m following losses in the region.
In a statement to the City ahead of publishing its results the firm said it had had to close its office in Vietnam as its business in the region struggled.
It said it had restructured the Asia business "to sharpen the focus on key clients and markets where we are differentiated" and installed a new management team at a cost of £1.3m.
The loss and write down were partly offset by a £1.8m saving on deferred considerations payable from its acquisition of GW Engineers in Australia which will result in the firm reporting exceptional charge of £2.5m.
It said the Asian region would report a loss this year.
However, the firm also said its Middle East results were "ahead of plan" and it has just been awarded a £70m contract to carry out design and supervision on a section of the Doha Expressway project.
It said its financial performance in the UK had improved in the second half of the year but that market conditions "remain tight".