Shareholders in the UK engineer overwhelmingly vote in favour of selling to the Dutch consultant for £296m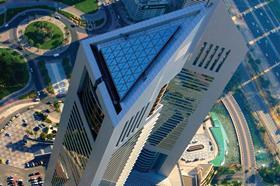 Arcadis' £296m takeover of Hyder is set to complete on 16 October after shareholders in the UK engineer overwhelmingly voted in favour of it yesterday.
In a statement to the City, Hyder confirmed that 99% of all shares voted in favour of the takeover.
Of the 266 shareholders that voted only one shareholder voted against.
The firm confirmed that the takeover is now set to complete on 16 October.
Arcadis is the sole bidder for Hyder after it saw off rival Japanese bidder Nippon Koei by securing enough shares in Hyder to block any other takeover bids earlier this month.
However, the move meant it had to increase its offer to £40m than it had originally offered when it started the acquisition process in July.
Nippon Koei withdrew from the bidding war earlier this month.