Response to Armitt review warns that creating entirely new agency could delay projects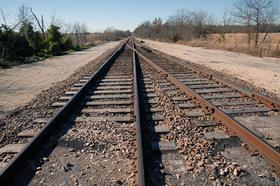 The Treasury's existing infrastructure unit should be beefed up, rather than replaced with an entirely new agency, according to the Institution of Civil Engineers (ICE).
In its response to Sir John Armitt's review, which was carried out for the Labour Party, the ICE backs the former Olympic Delivery Authority chair's call for an independent agency to spearhead the delivery of infrastructure.
But the ICE urges all political parties to consider whether a new agency could be created by restructuring the Treasury's existing 'Infrastructure UK' unit as a quango.
Creating an entirely new entity could cause delay and uncertainty, the ICE warns.
Simon Grubb, the ICE's funding spokesperson, said a restructured body "could be operational more quickly than an entirely new body, avoiding loss of the hard won momentum behind infrastructure delivery secured in the last five to ten years," which could in turn deter potential investors.
He said the ICE agreed on Armitt's call for an independent body, but added "ultimately such a body would need to be established and effective quickly if we are to avoid stalling the momentum that has been achieved and shaking investor confidence at this crucial time."
"This does not mean removing the politics from decisions on infrastructure as this is neither possible nor desirable - but establishing framework from which political parties can build consensus on the UK's infrastructure needs."
The ICE says the new infrastructure delivery agency should perform four key functions:
Establish a long-term, evidence based strategy for infrastructure drawing on the most up-to-date data on for example population growth and changing weather patterns
Adapt the National Infrastructure Plan to focus on investment and delivery, so projects are packaged with clearly identified funding streams - at the start of each new administration, this rolling ten-year National Investment and Delivery Plan (NDIP) would be delivered to Parliament, which would have to approve any changes to previously agreed projects.
Evaluate the delivery status of the NDIP
Engage the public to help develop the NDIP