Luxury residential contractor Icon turnover rises 70% in the past year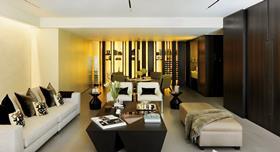 Luxury residential contractor Icon has grown 70% in the past year, buoyed by London's booming high-end residential sector.
Icon – a 21-year-old subsidiary of luxury developer Morpheus – achieved £12m turnover over the past 12 months, up from £7m the previous year.
The contractor works in prime locations in London and the South-east, with 90% of its work in the residential sector.
The firm has seven live projects on the books, including its 12,000 sq ft Chelsea Townhouses development in Mayfair and two apartment refurbishments on Park Lane, also in Mayfair.
Two of Icon's seven live projects are being delivered for parent company Morpheus. Project capital values range between £2m-£45m.
The firm has completed projects in other sectors including leisure and retail and is now targeting larger mixed-use projects.
Managing director Giles Green said the firm was well-placed to fend off competition from new entrants into the high-end residential market as work remained sluggish in other sectors.
He said the firm's 21 years of experience gave it an advantage over new entrants. "It's not easy to do this and most normal contractors can't deliver to this high standard."
He said the influx of new entrants had "squeezed" margins. He added: "People are pricing jobs at zero profit. We won't be the lowest price. We're doing more work by negotiation [to avoid cut-throat bidding]."
He declined to disclose profit figures but said Icon aimed for between 5 and 10% profit margin.
Green said Icon typically worked as a construction manager and sub-contracted nearly all its work packages.
He said the firm was targeting "sustainable growth" going forward.